Entertainment
The Con Game - Rottingham Sherrif's treasure
Come play our traditional con game and help Robin and his troop gather keys for the biggest treasure Rottingham has ever seen. Robin's troop will accompany you throughout your whole playtime, with a song on their lips and fancy thighs on their legs. You can look forward to participate in a series of games and puzzles that will entertain you until the very end.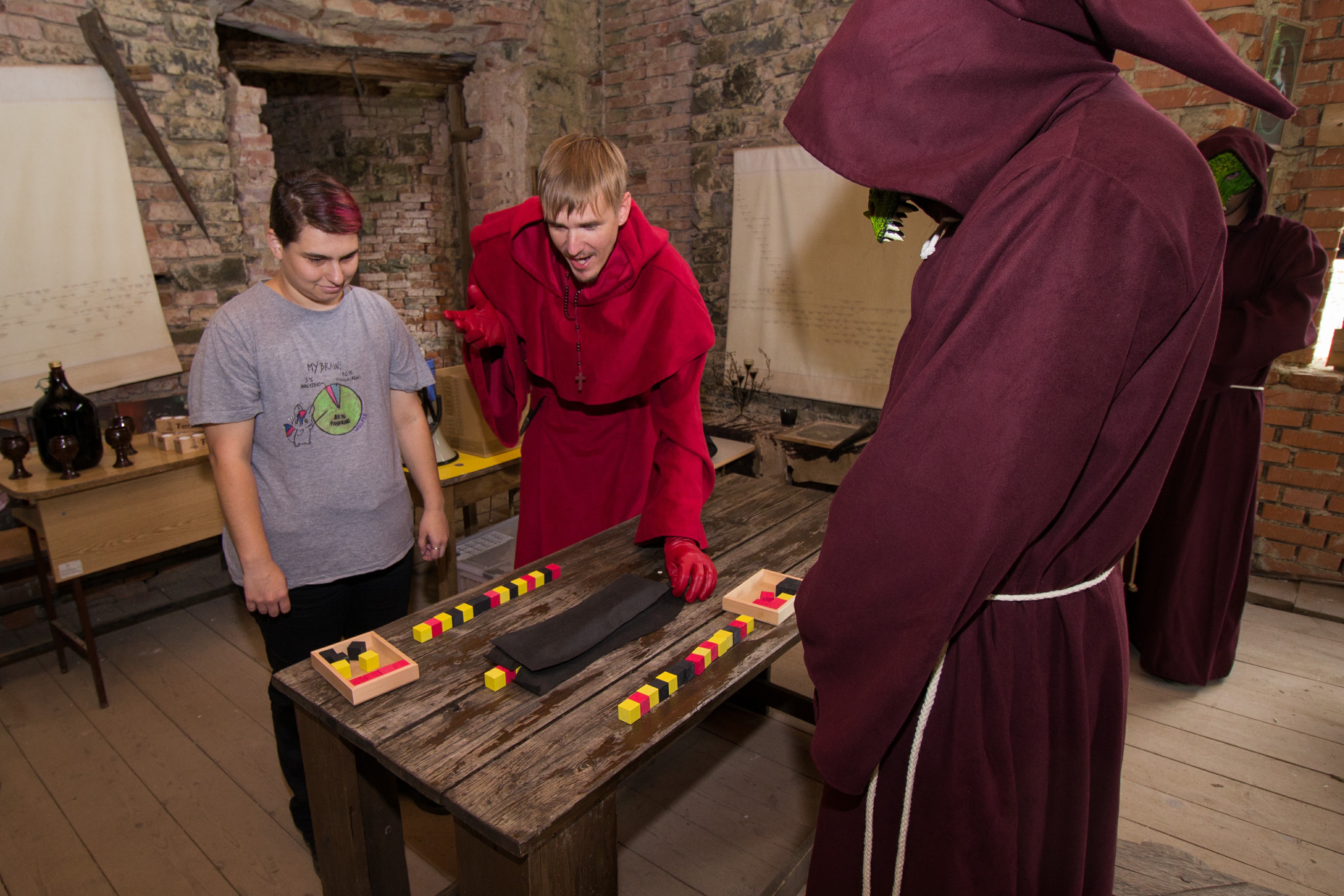 Velhartice castle trip
Velhartice castle was founded between the 13th and 14th century as a home palace of the Budětice kin. It is one of the most beautiful castles of Southern Czechia, so it'd be a shame to keep it a secret from you. Since there are beautiful surroundings and the castle is only about 5 kilometres away, we'll be taking a walk there. Of course, those who'd want to use the services of an ox's carriage, or even a fancy horse's carriage, will be allowed to do so. After the trip, you'll be allowed to explore the premises of the castle. Then, to wash down the dust gathered in your throats from the trip there, a feast and drinks will be ready for you in a local period tavern.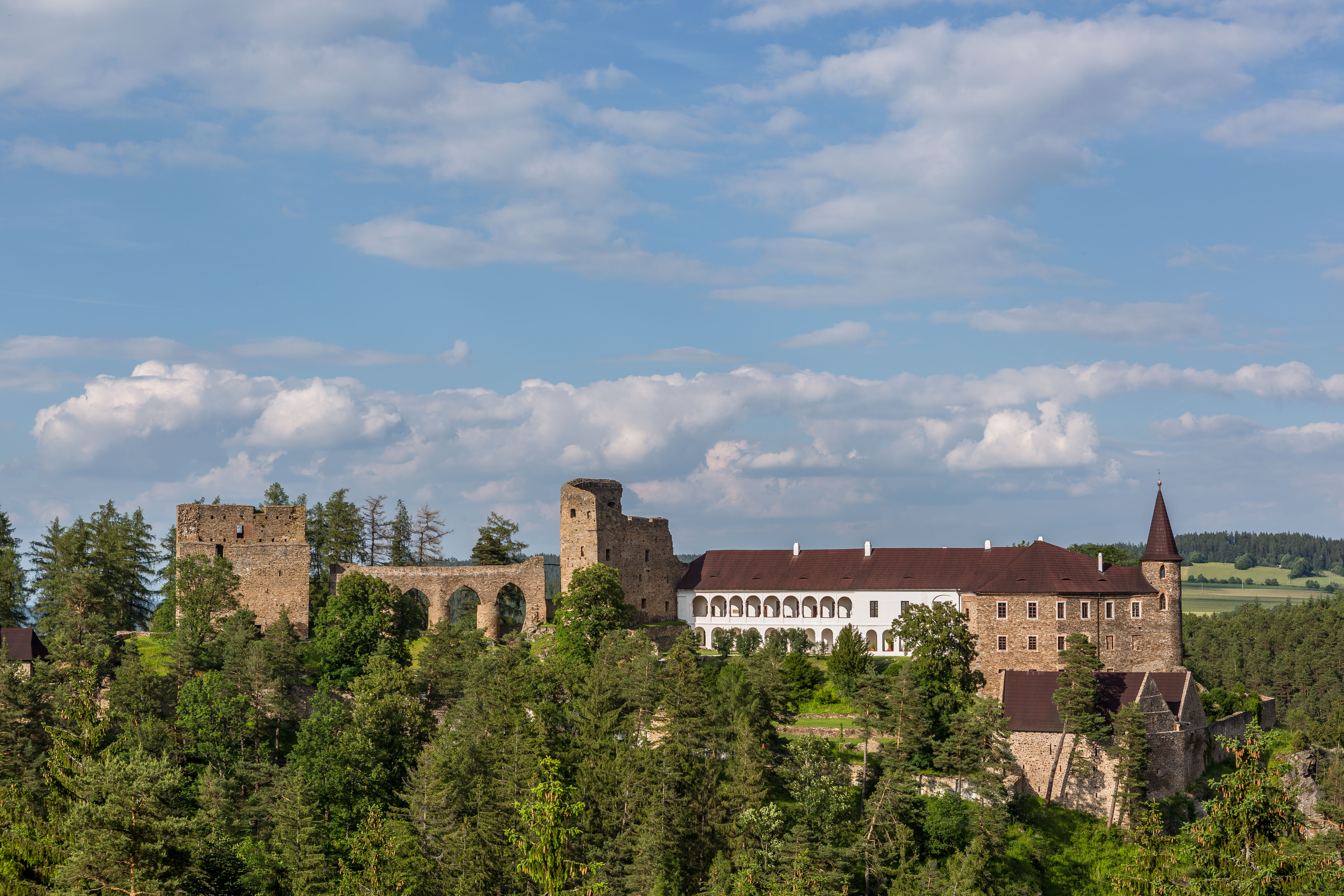 SHŠ Mortis & SHŠ Royal Mercenaries (SHŠ Královští žoldnéři)
For your entertainment, noble knights from the Swordsmanship Historical Group Mortis will be at your side for the whole con. Pieces of historical armor, exhibitions of grand fights and knight's honor will be accompanying you for your whole time at the magical Jindřichovice. Don't hesitate to talk to our knights, they sure won't bite you and they might show you something a little extra as well. The Mortis group will be also a part of the con game, Rottingham Sherrif's treasure.
Gustation historical feast with commentation
In cooperation with SHG Mortis and Royal Mercenaries we've prepared this year's unique surprise for you - a gustation slice through medieval kitchens, from peasant to lord, with rich narrative. Are you interested in medieval life? Do you want to taste a true medieval kitchen? Then this feast is just for you. Using authentic sources and era-appropriate equipment a four-course feast will be prepared in a way of medieval people of various castes.
This feast is being made by a binding order. Price for the feast is set for 700 CZK in case you have a full board selected or 900 CZK if not. The feast is limited to 20 people max, so don't hesitate!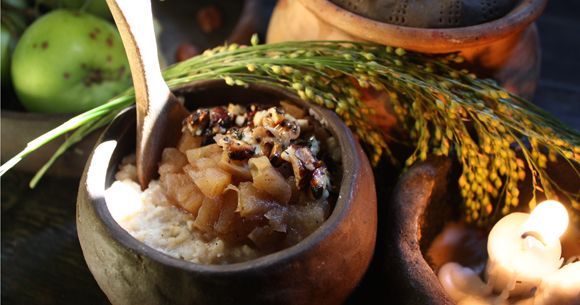 Archery
Archery was a popular hunting sport in past times, often the only way of getting meat. Even though these times have mostly passed (and we definitely advise against shooting at the peacocks), many of us are still interested in this beautiful practice - which you can now try at Furrstein! You will be given a brief introduction to the basics of archery by Sofa, which will also lend you her bows (under the assistance of our helpers, to ensure safety of both of you and your immediate surroundings).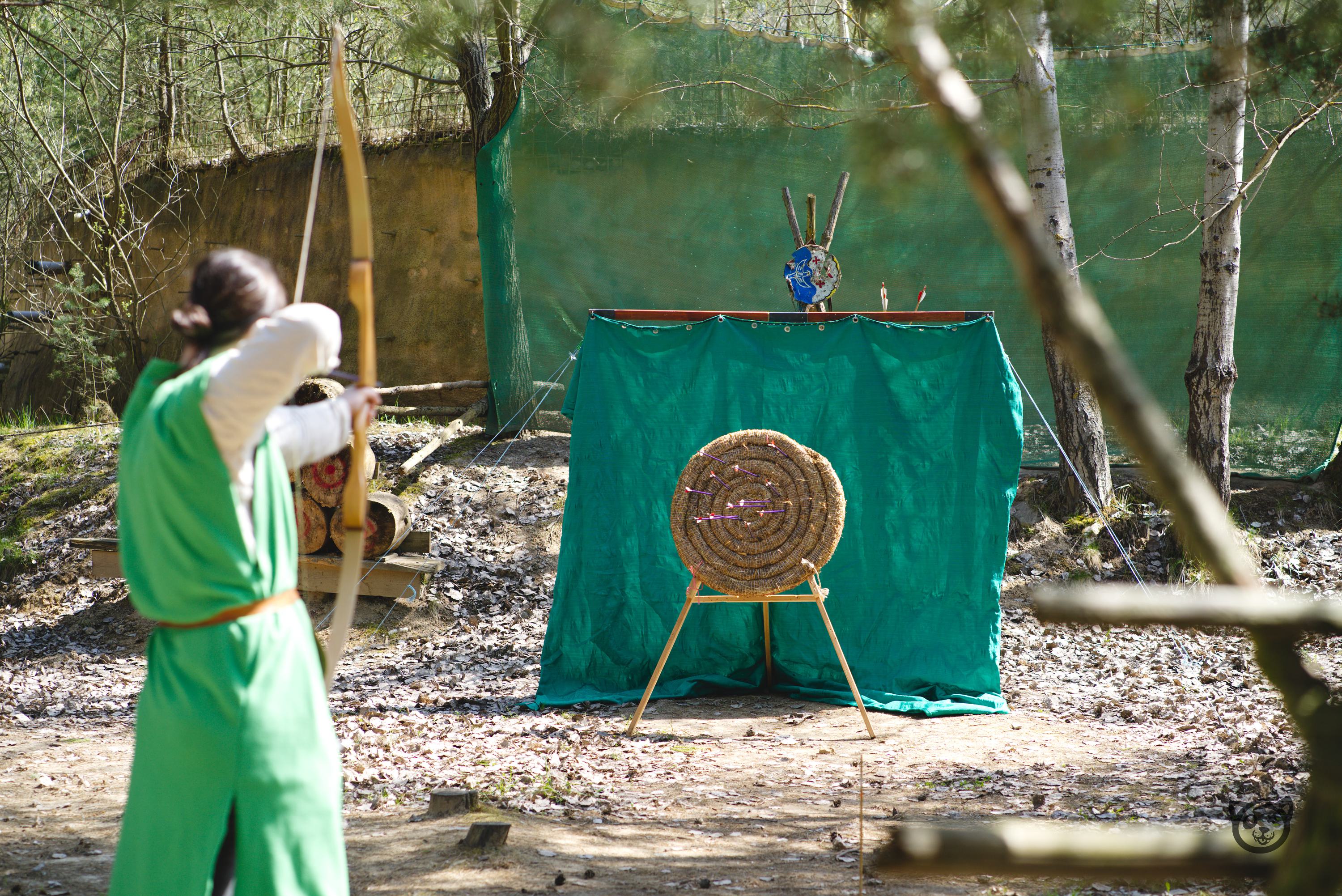 SPA
If you'd wish to experience a true relaxation, visit the castle's SPA. Comfy hot tub and a sauna awaits you there.